The first step to buy prescription glasses online is to locate the model you want to purchase in our catalog. Then click on "Include prescription lenses":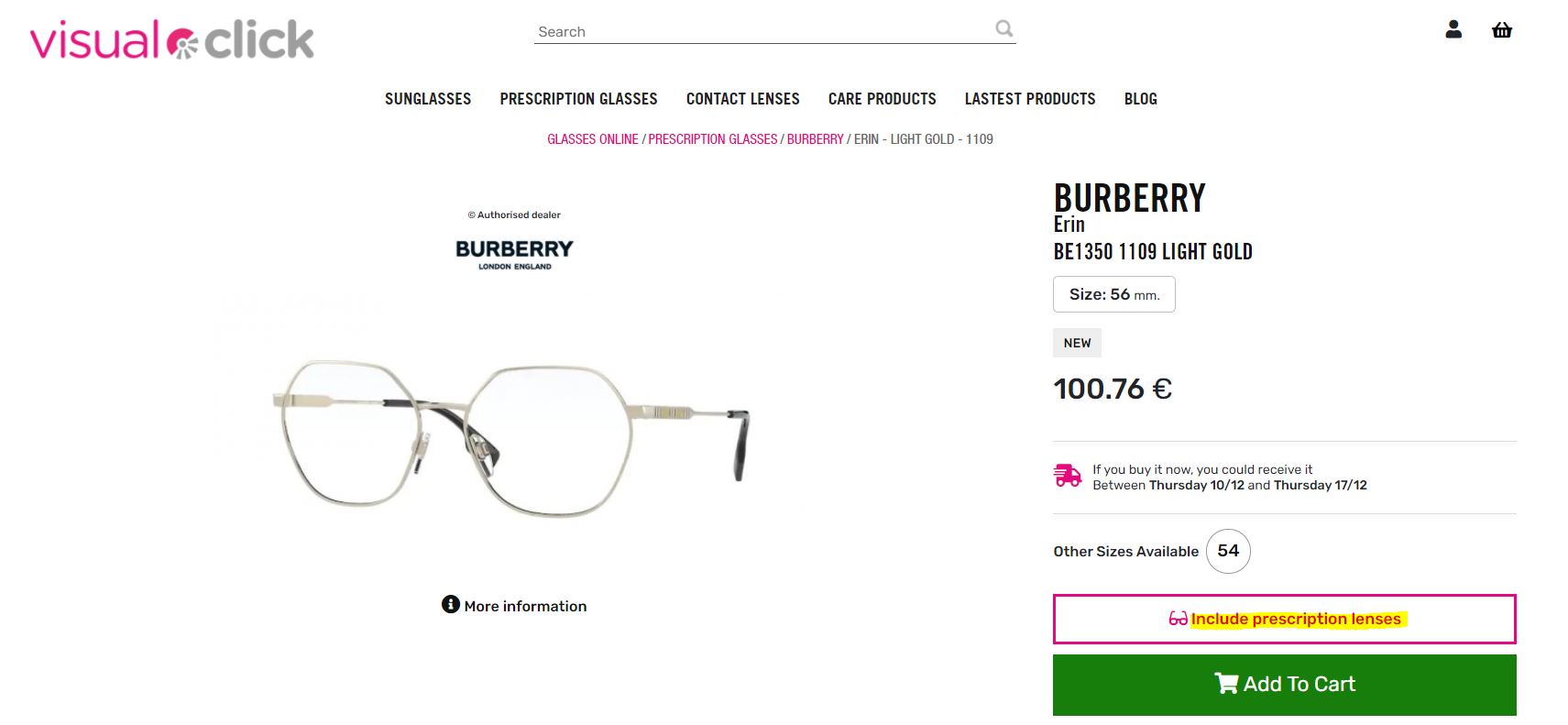 A form like this will be displayed:

Then it would simply be a matter of putting your prescription parameters into our form. You should see them in the prescription of your ophthalmologist or optometrist. Here you an example. Let's imagine your prescription looks like this:

In this case, you would have to fill in the form as follows:

If you want to know what each of the parameters means, you can make use of our "Help for Prescription", which you will find at the end of the section.

As for the prescription lenses, you will see that there are different types of lenses for glasses according to their reduction index:

If you don't know which one to choose, don't worry: once you fill in the form with your prescription, the right type of lens will be automatically selected according to your prescription and the chosen frame.
The next step would be to check the available prescription lens treatments and add the ones you are interested in:

As you can see, anti-scratch and anti-reflective treatments are included by default in all lenses at no extra cost. Additionally, you can add the filter for blue light (recommended for all lenses) and the photochromic treatment in gray or brown.
If you need more information about the characteristics of each lens or the treatments, remember that we have a FAQ about Lenses section.

Once everything is ready, simply click on the "Add to Cart" button and you will access the shopping cart. If you have any questions, do not forget that you can contact us through our e-mail, telephone or chat, or by opening a request directly in our help center. Our team of optometrists will happily assist you.